Re: Hi
---
[ Follow Ups ] [ Post Followup ] [ Wet Clothing Forum - Rainwear Swimmers ] [ FAQ ]
---
Posted by Felix on February 25, 2019 at 23:06:09
In Reply to: Hi posted by Matt on February 25, 2019 at 22:53:24: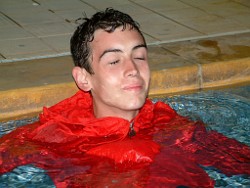 It just feels great, both wet or dry. Relax in a foam bath, walk in the rain, or go for a swim in a pool or outdoors. Your rain clothes will dry quickly, nothing to hide.
Wear your rain gear over your regular clothes, or on its own.
Unlined rain clothes work best.
Try it out and please share with us what you'll find.
Enjoy!
Felix


---
---